Modeling and Simulation of Computer Networks
Topics of this course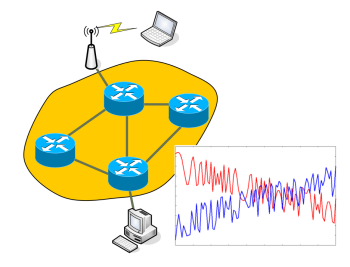 What is a system?
What is a model?
What is an experiment?
What is performance and how to measure it?
On what does performance depend?
How to build a model?
How to numerically evaluate it?
How to interpret such results?

At the end of this course, you should ...
know about simulation principles
be able to build models of systems
be able to identify suitable performance metrics
be able to design and implement simple discrete event simulation programs
have some experience with a modern simulation tool
be able to design effective experiments
be familiar with basic statistical questions
now how to evaluate (simulation) experiment results
be aware of common pitfalls
Register
Please register on the e-learning platform.